Police training
Click a logo for more info. See article below logos.
See a list of important security keynotes Bob Arno has given recently.
Some of the law enforcement agencies that have had Bob Arno's police training: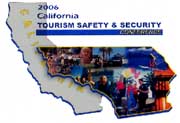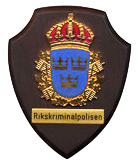 Police Training
Workshop-seminar for law enforcement and security agencies
Bob Arno, Global Street-Crime Researcher, Anti-Theft Consultant
Most American cities and towns don't regard pickpocketing as a major problem and don't have the knowledge or training to fight it; indeed, many don't even consider that it's a problem. Victim reports may fall into either larceny or robbery statistics, but the vast majority of incidents aren't reported at all. Victims assume they simply lost their property. Even when victims report their "lost property," most cities don't realize that those reports may be an indicator of a distract theft problem.
With identity theft exploding in America today, it's vital to remember that savvy pickpockets turn even a thin wallet into big bucks through credit card fraud; the cash people carry around is mere candy money—or drug money—to the thief who knows how to exploit a spread, the stolen credit cards and ID. No longer do they toss those items into the trash; if the cannon doesn't know what to do with them, he knows where to sell them to someone who does, and gets "up to a G" in exchange.
This half-day police training course is beneficial to any officer. It explores how ordinary theft expands into identity theft, how and when professional pickpockets "roll into town," and where to find them. Attendees will learn how diversion thieves operate, how they use the "stick-and-move" strategy, and how they target their victims. Attendees will also learn how to recognize the pre-incident behavior of diversion thieves.
For officers working locales such as conventions, casinos, public transport systems, parks, event centers, and common tourist areas, this seminar is especially useful.
Workshop Topics:
•Pickpocket behavior, methodology, and group coordination •Other street scams
•Identity theft using stolen documents
•Distract theft often reported as lost property
•Traveling teams of thieves
•Techniques used abroad likely to show up in the U.S.
Bob Arno is an internationally recognized street crime and anti-theft consultant and co-author of the book Travel Advisory: How to Avoid Thefts, Cons, and Street Scams. He lectures around the world on pickpocketing, diversion theft, crimes against tourists, street scams, and other con games. He will show how pickpockets and scam artists operate in and among tourist crowds and, using his own video footage of crimes in progress, will analyze the behaviors involved so that crime may be seen. Pre-incident behavior will be shown as well.
The presentation will cover body language, facial expressions, telltale behavior, props, and methodology. Bob will also discuss the behavioral differences occurring in public transportation, hotels and conventions, sporting and entertainment venues, airports, and street crowds. With exclusive video and live demonstrations, Bob Arno offers a global perspective on distract theft techniques and the latest international trends.
Additional areas of discussion may include:
• Prosecution of pickpockets and snatch thieves • How crimes against tourists become negative publicity
• Hotel room burglaries ("door pushers")
• Convention/conference crime (laptops and other equipment)
• Cooperation with private security
• How sophisticated gangs target victims